02.10.2021
Athletics Canada and track surfacing leaders Beynon and Playteck form new partnership
Five-year deal covers track systems and more in Canada
Athletics Canada is pleased to announce a new partnership agreement with Beynon Sports and Playteck, becoming the Official Supplier of Track Systems for Athletics Canada. As part of the partnership and as a result of Playteck's preferred relationship with UCS, members of Athletics Canada will also be able to purchase UCS equipment through Athletics Canada's website.
In addition to their new status as an official partner, Playteck (a New Brunswick-based company), will provide resources to help interested parties build tracks and facilities in Canada. Playteck will also sponsor Athletics Canada's annual Coach of the Year Award and have a hospitality presence at the annual Canadian Track & Field Championships.
"Playteck is recognized as a national and international leader in track surfacing," said Athletics Canada Chief Executive Officer David Bedford. "They have been building world-class surfaces across Canada and around the world, and we are excited to partner with an organization that is putting so much into the sport of athletics, from playground to podium."
Beynon Sports showcases a renowned line of systems for outdoor, indoor and banked track installations. Beynon is currently the leading manufacturer of World Athletics Class I certified facilities in North America. Found in the world's most celebrated athletic facilities, Beynon tracks have carried some of the greatest champions to record-breaking times. Most notably, Beynon has been the trusted choice of the University of Oregon's legendary Hayward Field for over a decade. The venue, also known as TrackTown USA, is the site of elite U.S. track and field competitions and will be the host venue of the 2022 World Athletics Championships.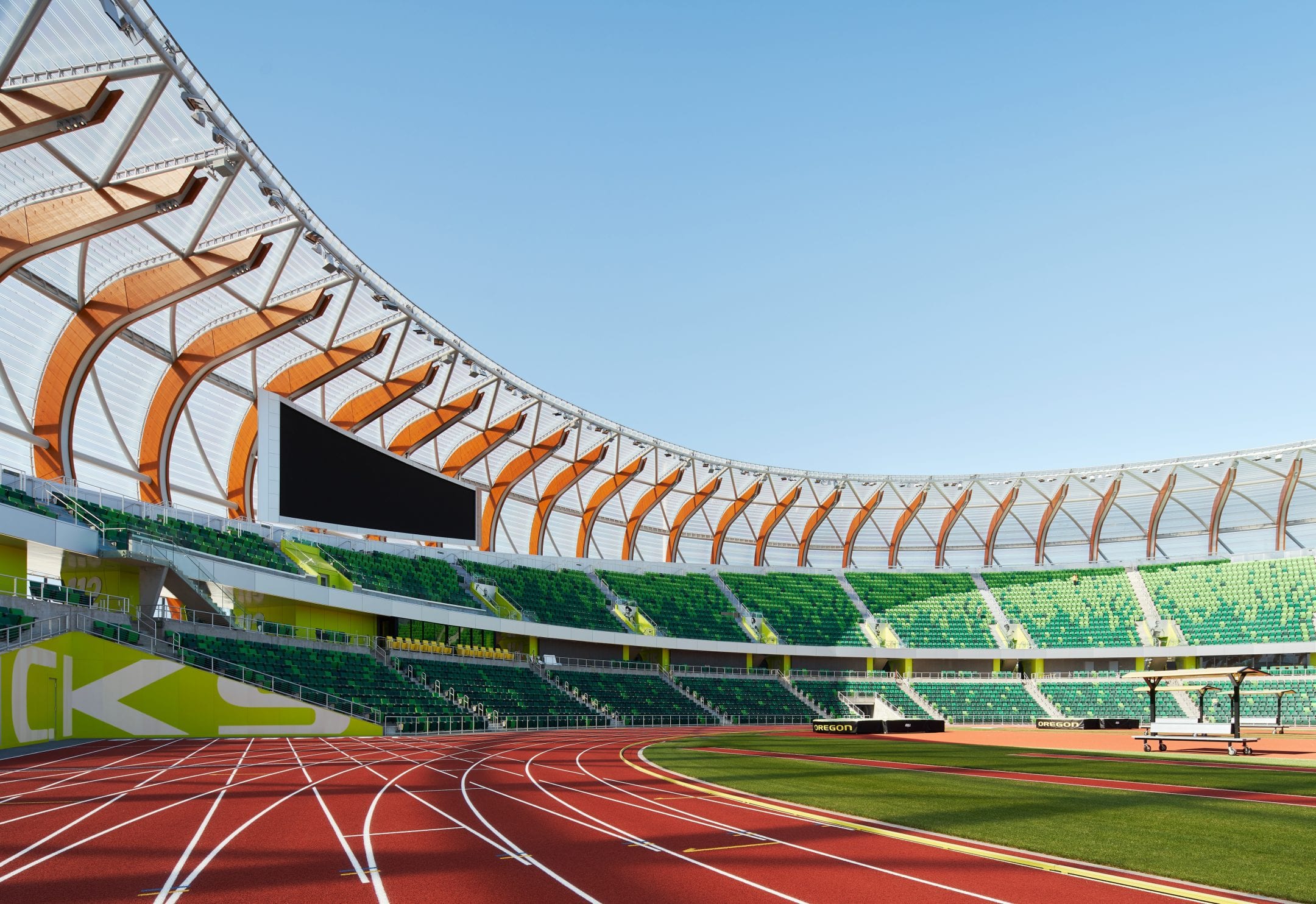 Beynon Sports is represented exclusively in Canada by Playteck Enterprises. Playteck has been installing, innovating and transforming the Canadian track market over the last 15 years. Alongside their Canadian-leading nine World Athletics Class II certified surfaces, Playteck recently completed installation at Brock University (venue of the Niagara 2022 Canada Summer Games). Playteck has also been the trusted supplier of the University of Guelph, Gordie Howe Sports Complex (Saskatoon, Sask.), Canada Games Centre at the University of Prince Edward Island, Foothills Athletic Park in Calgary, Irving Oil Field House (Saint John, N.B.), University of Manitoba, Western University and countless additional university and college projects.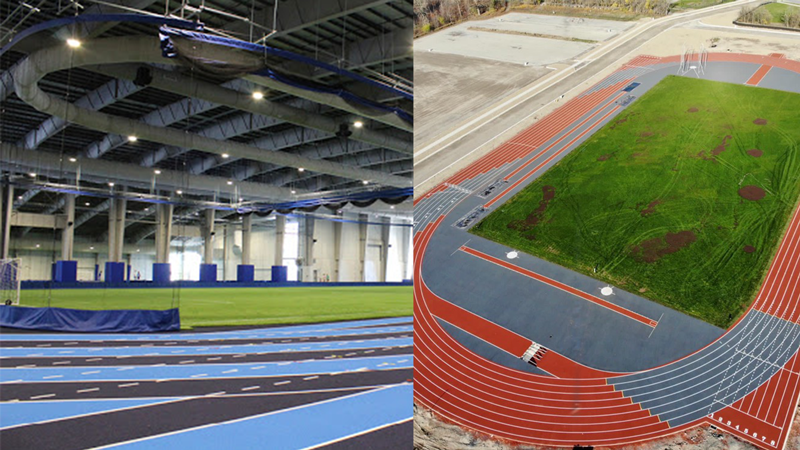 The Beynon / Playteck surface at Centre Claude Robillard, located in Montreal, will take center stage this June for the upcoming Canadian Olympic and Paralympic Trials presented by Bell.
"The track is one of the most important factors in an athlete's performance on race day," said Athletics Canada High Performance Director Simon Nathan. "The more athletes get to train and compete on top-quality tracks, the better results we will see, from the clubs, to the student-athletes, to the national teams."
"At Beynon Sports, while we take pride in our history and our accomplishments, we are even prouder of the performance, longevity, resiliency and workmanship of our athletic surfaces" said John Beynon, President of Beynon Sports. "We look forward to partnering with Athletics Canada and together, helping to grow the sport of track and field in Canada."
"At Playteck, we pride ourselves on not only delivering an outstanding product, but also an outstanding service. Our state-of-the-art materials, technology and installation techniques enable athletes to achieve the highest level of performance, all while providing a safe and secure environment," said Mathieu Auffrey, President of Playteck. "It is a great honor to have been chosen by Athletics Canada as their Official Supplier of Track Systems."
For more information, please contact:
Amanda Nigh
Manager, Communications and Marketing
amanda.nigh@athletics.ca
Riley Denver
Coordinator, Communications
riley.denver@athletics.ca
About Athletics Canada
Athletics Canada is the national sport governing body for track and field, para athletics, cross-country running and road running. Its purpose is to support high performance athletics excellence at the world level, and to provide leadership in developmental athletics. Athletics Canada is a not for profit, charitable organization operating under a board of directors elected by provincial / territorial members.
About Beynon Sports
Beynon Sports Surfaces was founded by John T. Beynon with the vision of creating the highest performing synthetic surfaces designed for speed and competition, as well as daily training. Beynon's premier track and field surfaces are found in the world's most renowned athletic facilities, carrying some of the greatest champions to record-breaking times. In the spring of 2008, Beynon Sports Surfaces joined the Tarkett Sports family, combining the most recognized and prestigious name in the artificial turf market in FieldTurf with the celebrated Beynon Sports Surfaces' branded track and field, fieldhouse and gymnasium surfacing systems. The result is a global firm with unmatched financial strength and a dedication to innovation, customer service and excellence. Through this partnership, clients receive unprecedented service, quality and support as well as the financial backing to stand behind the products manufactured and installed. For more information on Beynon Sports, please visit beynonsports.com, like us on Facebook and follow us on Twitter.
About Playteck Enterprises
Specialized in track surface installations for more than 15 years, Playteck Enterprises has changed the face of Canadian track and field. Most notably recognized for their Canadian leading nine World Athletics Class II certified surfaces and number of completed Canadian full pour projects. Dedicated to producing high-quality surfaces that promote increased athletic performance while respecting the environment, Playteck's specialized crews offer unmatched quality and customer service. For more information on Playteck, please visit www.playteckenterprises.com.