Looking at running from a different angle
A long tradition of excellence carries over into our banked systems. Since their introduction in 1980, banked indoor track venues have grown exponentially across the world. Their innovative design counterbalances the centrifugal force on the athletes running along the bend evenly, regardless of the lane.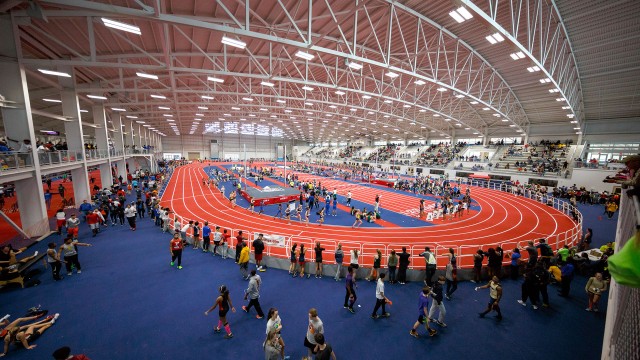 Rise N Run, Beynon's hydraulic banked system, took the industry by storm with its revolutionary design and construction. Built with 20% more steel and 20% bigger pistons than competing systems, Rise-N-Run offers not only unmatched performance and durability but also the optimal grounds for high speed training and competition.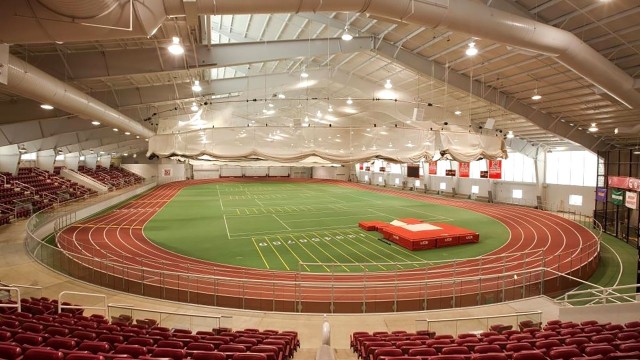 Engineered for single-purpose track venues, our permanent system offers a proven track record and unbelievable fast times - just ask Boston University. This system can be custom-engineered to flawlessly match your facility.
PORTABLE / TEMPORARY SYSTEM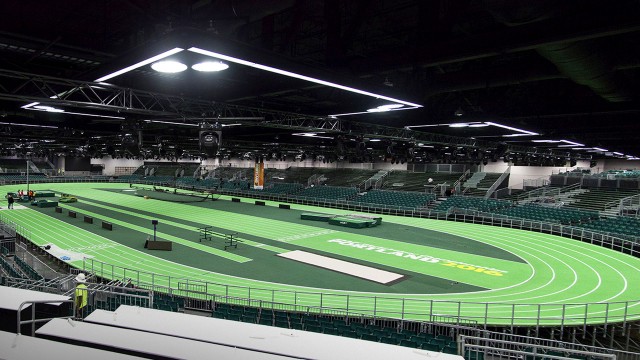 Converting your facility from track meet to everyday use shouldn't be a daunting task. We understand that your facility needs to be flexible. Flexibility shouldn't mean you have to compromise quality. We handle everything from the design to the installation and certification, taking all the guess work out of your project. We've been trusted by the best to turn their space into a premier track facility.