10.11.2023
The TRACK at New Balance Honored by Fast Company's 2023 Innovation by Design Awards
The prominent Beynon Sports project was a finalist in the Sports and Recreation category of Fast Company's 2023 Innovation by Design Awards
The TRACK at New Balance - already a symbol of innovation in both Boston and the greater sports tourism industry – has again staked its claim as one of the country's foremost state-of-the-art facilities. The 450,000-square-foot multi-level complex, which is home to a Beynon Sports Rise-N-Run hydraulic banked system (200m), was recently named a finalist in the Sports and Recreation category of Fast Company's 2023 Innovation by Design Awards.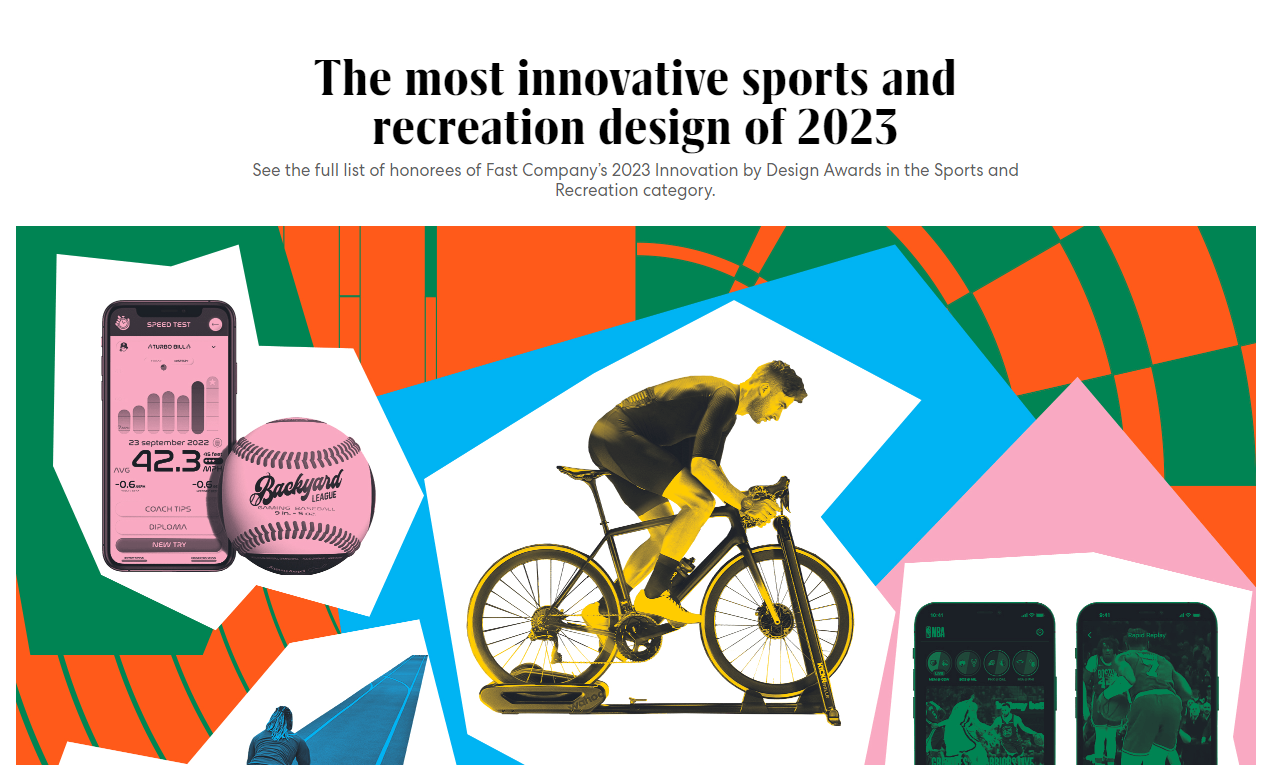 The team from Elkus Manfredi Architects was shortlisted for the award, having worked alongside Beynon Sports and several other leading firms to build a venue that could support the needs of athletes at every skill level. The TRACK at New Balance opened in April 2022 and immediately proved to have one of the world's fastest surfaces as it was the site of a world-record-setting performance in the distance medley relay (10:33:85).
The record was set on a Beynon Sports 200-meter Rise-N-Run hydraulic banked system specifically designed to counterbalance the centrifugal force as athletes run along the bend. The Rise-N-Run has enjoyed repeated success in major municipal venues, including installations at the Virginia Beach Sports Center and the Podium in Spokane, WA.
"The TRACK at New Balance was a groundbreaking project from the start, bringing together the best in design, innovation, and construction to create a facility that could embolden athletes striving to achieve their full potential," said John T. Beynon, President, Beynon Sports. "We're exceptionally proud that the Beynon track could play an important role in its much-deserved recognition, which we only expect to grow as more historic performances take place there in the future."
The team at Innovation by Design evaluated award submissions based on how functional, logical, impactful, and thoughtfully designed each was. Already a standard-bearer for sports innovation in the world of indoor track and field, it's unsurprising that the TRACK found itself in the conversation as one of the top contenders.
Located near the practice facilities of the Boston Bruins and Boston Celtics, the TRACK at New Balance is a resource for some of the world's top professional athletes and amateur competitors, like the Boston College track and field team, which calls the venue home. Furthering its case as a cutting-edge facility that will continue to attract elite regional and national competition, the venue was selected as the home of the 2024 D1 NCAA Indoor Championships, which take place next March.
In addition to Beynon's Rise-N-Run system, the facility leverages other solutions from the Tarkett Sports family of brands, pushing its diverse athletic offering to the next level. This includes the FieldTurf EasyField Roll turf system, which allows the track surface to easily convert into a performance playing field, and the EasyCourt portable floor from Tarkett Indoor, providing a lightweight and modular foam surface that can accommodate up to six basketball courts.