07.06.2022
The World Athletics Championships Lands at Hayward Field - A First on U.S. Soil
The world's best will compete on a Beynon Sports track surface at the University of Oregon's renowned venue.
For the first time in its dignified history, the World Athletics (WA) Championships in track and field will be held in the United States. The site that was chosen to host the championships was the University of Oregon's Hayward Field in Eugene, Oregon. Inaugurated in 1983, the World Athletics Championships are a biennial competition organized by World Athletics, which showcases the greatest track and field athletes from across the world. Despite never hosting the meet, the United States' athletes have dominated the WA Championships with 381 total medals, with Kenya a distant second.
The World Athletics Championships will take place from July 15th to 24th, 2022 at the University of Oregon's Hayward Field, the most renowned track and field facility in the United States.
Beynon Sports has been selected to manufacture and install the track surface at Hayward Field since 1995, and the new BSS 2000 track surface that was recently installed will be sure to set records. Beynon's BSS 2000 track surface features a force reduction layer of high-performance butyl rubber and Beynon's two-component polyurethane that propels the athlete forward. Installed at over 80 high-profile venues, this track system is renowned across the globe as the best track surface.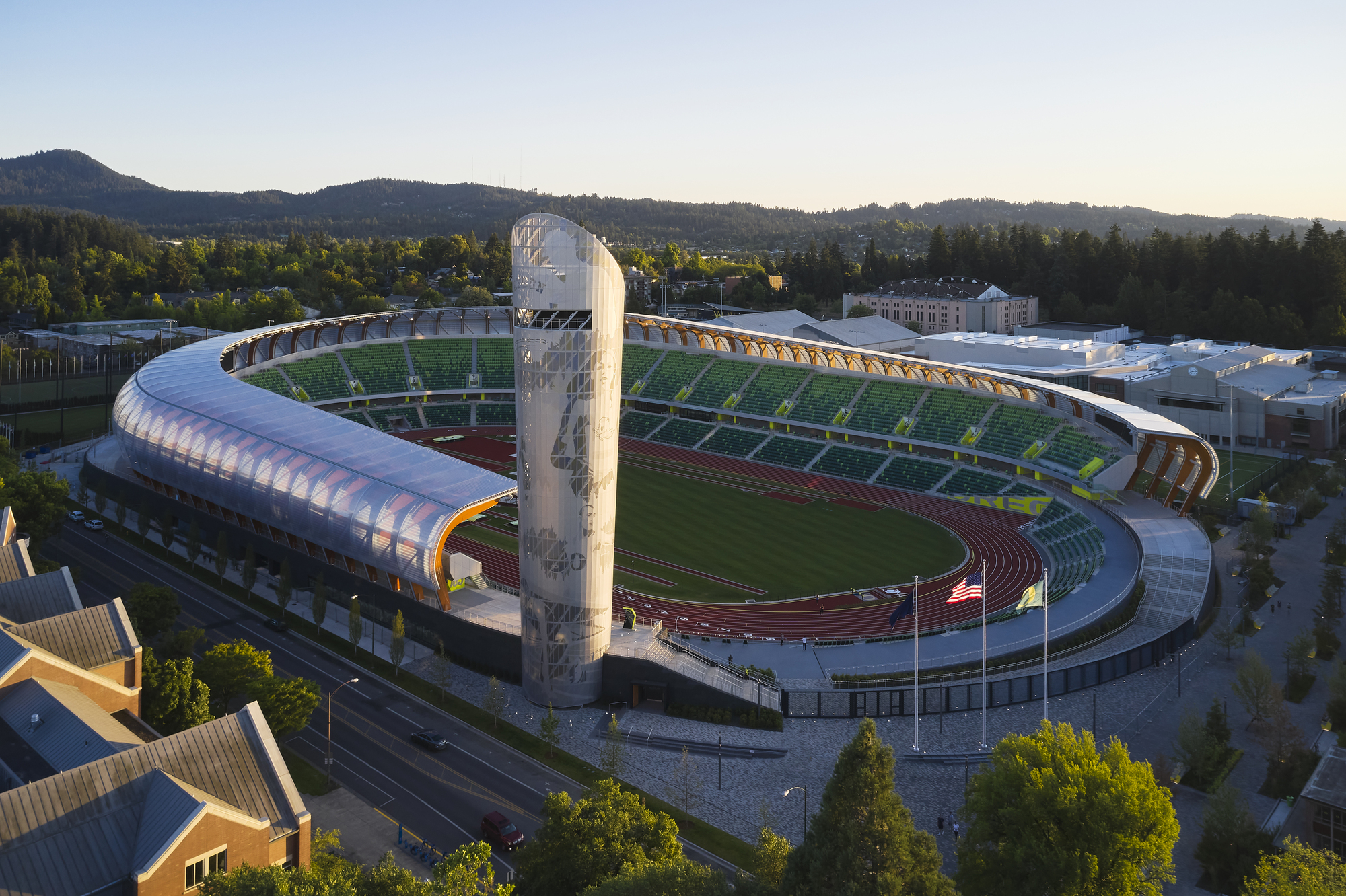 The running track surface at Hayward Field is a World Athletics Class I Certified Facility, the governing body's highest classification standard. Beynon Sports has the most Class I Certified Facilities in the United States – Auburn, Texas A&M, Kansas, Oregon, and Texas at San Antonio.
Huge thank you to the Hayward Field project team and Beynon Sports for their ongoing efforts to make this the world's finest track facility during these complicated times." - Robert Johnson, Head Track & Field Coach, University of Oregon – Via Twitter
A total of 32 world records have been set or equaled at previous World Athletics Championships making it one of the most notable and celebrated events in the athletics calendar.
What an honor to be at the surface of the first World Athletics Championships in the U.S." said John T. Beynon, President, Beynon Sports, "From day one, our team has focused on delivering quality, and now, nearly 50 years later, that unwavering dedication is still very much alive. It'll be with great pride that we watch the best compete on our surface".